Willard & Wood - Magic, Mind Reading, and the Impossible
Save 30% with promo code BaltMag30
Now in their fifth season of presenting the impossible!
For the ultimate night out in Baltimore, Willard & Wood invite you to experience An Evening of Impossibilities. The go-to performers for top companies and organizations, Willard & Wood have received praise from both press and peers for their amazing, comedic, and innovative demonstrations of magic and mystery.
Interactive magic and classy comedy
Designed for adults (ages 13+ admitted with adult)
Cocktail attire requested
Approximately 90 minute performance
On-site dining and parking available
An Evening of Impossibilities is an ever-changing experience, so whether it's your first visit or fifth, expect to be surprised and entertained!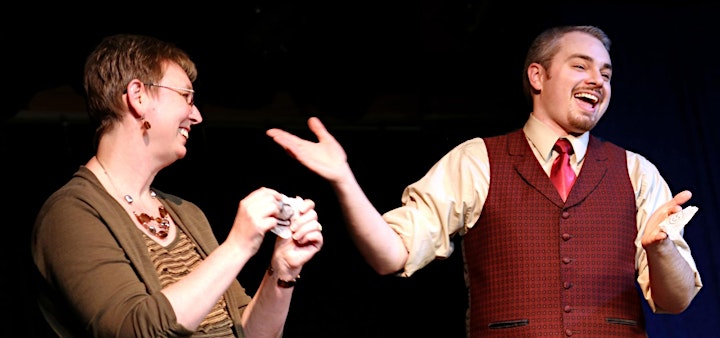 Peter Wood, the "Collector of the Impossible," has been delighting groups with the impossible for more than two decades. Peter masterfully displays impossible objects and amazing skills, peppered with comedic wit, and delivered with unparalleled showmanship.

Willard demonstrates an uncanny knack for connecting with people, using ordinary objects to create the extraordinary. He is a nationally certified hypnotist, and formerly hosted Willard's Parlour of Mystery in Arlington, Virginia.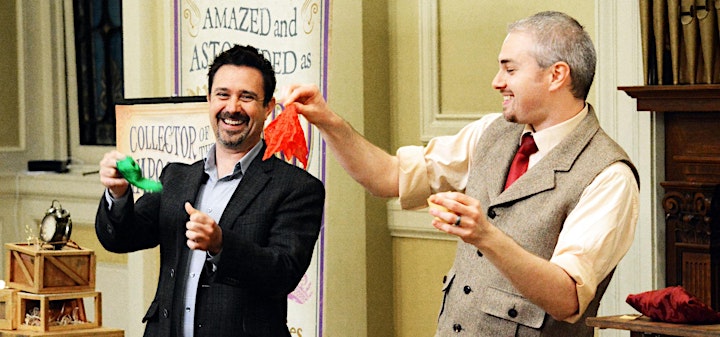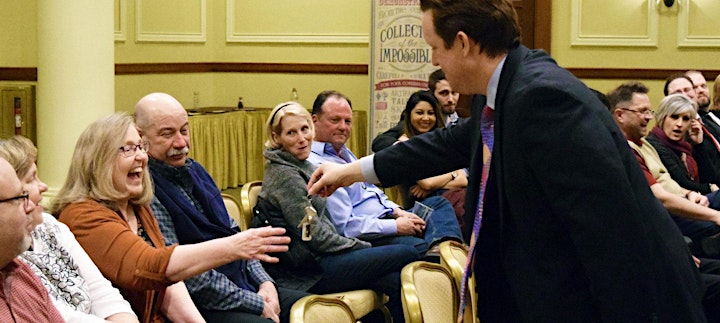 For more information, visit WillardandWood.com
Saturday, December 26, 2020 at 8:00pm to 9:30pm
Renaissance Baltimore Harborplace Hotel 202 East Pratt Street, Baltimore, MD 21202