Black Futures 360 Giving Circle - General Interest Meeting
CLLCTIVLY LAUNCHES BLACK FUTURES 360 GIVING CIRCLE! - A PARTICIPATORY GRANT-MAKING PROJECT
About this Event
Are you interested in supporting Black-led social change in Baltimore?
Do you believe those most affected by an issue must be at the forefront of resolving that issue?"
CLLCTIVLY launched in 2019 and has invested over $20,000 into Black-led social change organizations!
Our mission is to end the fragmentation and duplication of programs, to learn from and about each other, and to be a resource for the Greater Baltimore community that seeks to find, fund and partner with Black social change organizations.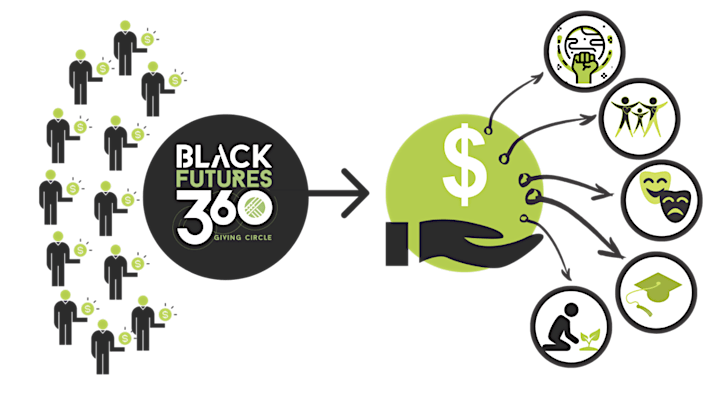 The Black Futures 360 Giving Circle offers opportunities for the community to explore our common interests, set giving priorities and pool our resources to make a greater impact.
Learn More: cllctivly.org/black-futures-360-giving-circle/
Please join us on February 27 from 6 pm- 8 pm at Sunspot Studios, 4909 Edmondson Ave., Baltimore, MD 21229.
#StrongerTogether
Thursday, February 27, 2020 at 6:00pm to 8:00pm
Sunspot Studios 4909 Edmondson Avenue, Baltimore, MD 21229